Health
What to Consider When Choosing Affordable Health Insurance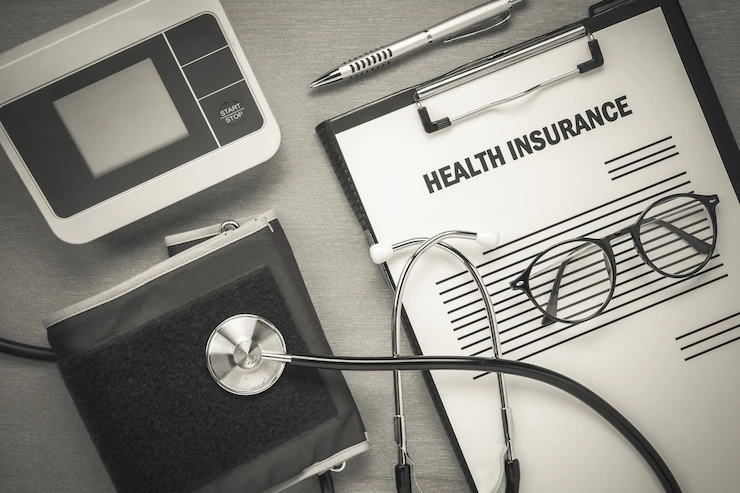 In your search for affordable health insurance from Health Estimates, you may wonder, "What should I look for?" There are many things you should consider before you buy a plan. Here are some of them: In-network providers, Copays, Tiered network, and more. These features will help you decide which plan is best for you.
In-network providers
Many insurers provide a list of in-network providers that they cover. The list is often referred to as a directory or panel. It is important to check these lists to ensure they are accurate. The list should also be vetted by checking the credentials of the providers listed.
In-network providers are usually more affordable than those out-of-network. Some health insurance plans will cover the costs of emergency room visits. However, some will require you to use out-of-network providers, which could result in higher out-of-pocket costs.
Before choosing an insurance plan, compare the network of providers. When choosing an affordable health insurance plan, it is important to make sure the plan covers the doctors and hospitals in your area. You should also check whether in-network providers are available in your area. Check whether your insurer is in-network or out-of-network, and ask if it has an out-of-network gap exclusion.
High-deductible plans
If you're looking to save money on your health insurance, high-deductible plans may be an option for you. These plans require higher out-of-pocket costs – the deductible, or out-of-pocket amount – before the insurance company begins paying. The federal government defines a high-deductible health plan as one with a deductible of at least $1,400 per individual or $2,800 per family. High-deductible plans typically have lower premiums than traditional plans, but their out-of-pocket expenses can be substantial. High-deductible health insurance may not be suitable for everyone, but it is a great option for healthy people who can afford it.
Before choosing a high-deductible health plan, consider your current medical expenses. It is important to understand the out-of-pocket maximum if you plan to use emergency care. You can find out by adding up your monthly premium and out-of-pocket expenses for the year. By doing so, you will be able to compare the cost-effectiveness of high-deductible health plans against copay plans.
Tiered network plans
Tiered-network plans have cost-sharing levels that vary depending on the level of care received. For example, if a person receives hospital care, a plan with a tiered hospital network will likely be cheaper than one without a tiered plan. Tiered network plans also differ in their deductibles, which may influence whether or not a person opts for one or the other.
Tiered network plans are a good option if you're looking for an affordable health insurance plan. These plans give members options that align their medical expenses and insurance carrier's cost-management goals. Some plans even allow members to choose out-of-network providers. However, members should be aware that out-of-network providers typically have higher out-of-pocket costs.
Copays
When you're choosing affordable health insurance, you should pay close attention to the copays and deductibles. High deductible plans may have lower monthly premiums, but you'll have to pay more up front when you need medical care. However, some plans cover certain services before you have to meet the deductible. If you visit the doctor frequently, you'll want to choose a plan with low copays and a lower deductible.
Your deductible is the amount of money you have to pay out-of-pocket for certain medical services and medications each year. A common deductible is $2,000, which means that you'll need to pay for the first $2,000 in eligible medical expenses before your insurance plan will pay the rest. You can also find plans with low deductibles or plans that have no deductibles at all.
Out-of-network costs
When choosing affordable health insurance, it's important to understand out-of-network costs. When you receive treatment outside the network, you may be required to pay the full amount. This is called balance billing. While you can expect your health insurance provider to cover some or all of these costs, you may be responsible for more than you would have paid if you had sought treatment within the network. Knowing how much you'll pay out-of-pocket and what you can do to reduce the amount you'll be responsible for will help you make the most informed decision possible.
Out-of-network costs are generally higher than those from in-network providers. These costs vary, but you can expect to pay up to 50% more for an out-of-network visit. Each health insurance plan has different out-of-network costs. For example, if your insurance plan includes a family preferred provider organization (PPO) health plan, you'll pay about $50 out-of-pocket for an in-network doctor. In contrast, you'll pay up to 40% of the total bill if you see an out-of-network specialist.
Also Read: The Important Things To Be Mindful About When Going On A Family Travel Trip.