Travel
Travel Managers: How to Improve Communication With Your Travelers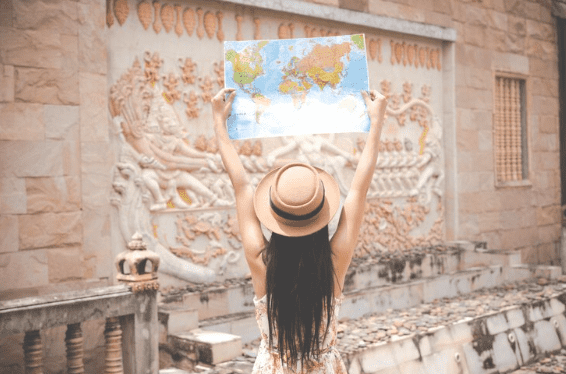 Intro:
Communication is an essential skill that all corporate travel managers must master. They work with staff members and executives. In addition, planners communicate with various members of the hospitality industry.
Typical duties include: 
Negotiating rates

Balancing budgets

Reimbursing expenses

Overseeing travel schedules
Moreover, planners form partnerships with vendors. Clear communication with every stakeholder remains a must. Here, we'll focus on communication between planners and their travelers.
Most business trips occur without a hitch. Your team makes it to their destinations, takes care of the plan, and safely returns home. Sometimes the planning process doesn't go smoothly. Other times, your team will come across delays.
That's when things become interesting, and communication becomes more critical.
Things also become complicated when team members start turning in their expense reports.
To avoid chaos, establish clear communication with your team. For travel managers, we discuss how to improve communication with your travelers.
Know Your Audience
Improved communication begins with knowing your audience. You might plan travel for professionals in the technology industry or the consulting field. 
Different fields have different traveling expectations as the hierarchy plays a role. Executives and management expect 4- and 5-star accommodations.  They also expect business class travel and comfortable amenities. 
Knowing your audience helps you plan the right flights and accommodations. It also allows you to anticipate the needs of each traveler. 
Booking flights, lodging, and ground transportation does work on a first-come, first serve basis. Therefore, you want to give yourself enough lead time.
Set Your Schedule
Travel takes place throughout the day and night. Sometimes your team will travel on red-eye flights, and things can occur in the middle of the night.
Nonetheless, set your schedule. Allocate time for responding to emails and messages. Then, carve blocks of time for reviewing expense reports. Next, allocate time to other duties, such as creating meaningful partnerships with vendors.
You want to clear time to speak with team members who have questions about their itineraries. It's also a good idea to avoid bumping up against deadlines often.
If you continually work against the clock, you'll compromise your availability for last-minute bookings and incidents.
Establish Communication Channels
In 2022, the top communication method for business professionals is email. Therefore, ensure that you make yourself available to answer these messages. It's a beneficial method that documents conversations. 
Plus, team members can attach images and PDFs as necessary.
Then, establish additional convenient communication channels. For example, company chat and messaging apps might benefit your team – keep a phone near you too.
Sometimes the most precise way to communicate is through direct conversation. 
Establish a Corporate Travel Policy
Novice company travelers will ask several questions before their first trip. Veteran travelers will probably experience complacency or make more demands.
Corporate travel planners must make themselves available to their teams. However, it's efficient to automate answering the frequently asked questions with a corporate travel policy.
Travel expenses are among the several items that a corporate travel policy addresses. Other elements are:
Entertainment guidelines

Booking process

Reimbursement process

Emergency contact procedures

Dress code
The goal is to address all FAQs. The policy also establishes company travel guidelines. For example, traveling sales team members spend a lot of time driving. The policy will address the company's gas mileage policy.
After your team reads the policy, they will request clarification. Expect travelers to bring up odd situations too. However, a comprehensive policy will answer basic questions so that you can address the details.
Know Their Itineraries
When your team contacts you, you need to understand the context of their questions. Thus, come up with a system that outlines their itineraries.
Software helps corporate travel managers organize several itineraries that might overlap. After setting up your preferences, you can maximize the program's features and improve your communication with your team.
Moreover, software for planners helps them maximize time. It takes care of redundant tasks so you can focus on high-impact ones, such as negotiating better rates.
In addition, you can outline deadlines so that your department runs efficiently and stays on budget.
Conclusion
Corporate travel managers work in dynamic environments. Improving your communication with travelers makes your job smoother and more enjoyable. Establishing and updating a corporate travel policy is a big step toward better communication with team members.