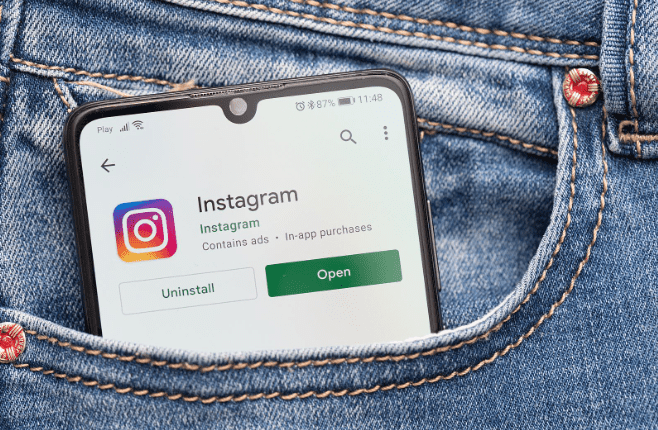 Instagram is one of the most powerful tools and platforms on the internet for improving reach and growing a business. No matter who your target audience is, or what you are selling, there is a good chance you can improve your ROI and bottom line numbers if you have a legitimate Instagram content creation and marketing strategy in place.
If you're not sure how to get started with Instagram, we'll explain how to get started with Instagram for business and reach new audiences with hashtags. You'll also learn how to add a lead generation link to your bio, and we're even going to explore a few different options on how you can grow your Instagram follower count through the use of original content and trending hashtags.
By the time you're done reading this article, you should have a strong grasp of how to use Instagram for business. And, hopefully, you'll have an idea of what you should be doing differently to make your account a powerful tool.
Getting Started on Instagram
Getting started on Instagram can help your business reach a broader audience, build a loyal following, and increase customer engagement. Instagram has been used as a powerful marketing tool for brands worldwide, and it's free to use! You can establish a significant following without spending any money. Here are some ways to get started. Let's explore how some top brands are using the platform to increase their presence and brand awareness.
Knowing where your audience spends time can help you determine your posting schedule and optimize your content strategy. If a large portion of your audience lives in English-speaking nations, your content strategy should reflect that. If the majority lives in a different language, you may need to adapt your copy strategy. Moreover, knowing the top cities where your followers are located will allow you to know the best times to post. Using Instagram's API, you can publish content to your Instagram Business Profile.
Using Instagram for Business
Using Instagram for business is about much more than posting photos and videos. Modern consumers expect to receive attention from brands and businesses. They expect to engage with quality content, be engaged by brands, and ultimately become brand advocates. While the majority of real business on Instagram still comes from your website, Instagram can serve as a powerful marketing tool if used correctly. Here are some tips to help you get started with this social networking platform:
Your profile picture can be an organic link. Most brands use their logo as the profile picture, which should be consistent across all platforms. Your profile picture will be framed by a circle, which can be customized by including an organic clickable link. Make sure to keep your profile picture simple, yet relevant to your brand. Make sure to include your logo, too, and don't forget to include a description of your business. This will help your followers better understand your brand's message.
Reaching New Audiences with Hashtags
Using the correct hashtags is crucial to your social media strategy. While you can use one or two for your posts, the more popular hashtags will probably not reach the most people. Try varying your hashtags and testing them out to see which ones work best for your brand. When using hashtags, you want to be relevant to your audience, as hashtag searches help people find content related to their interests. Ideally, your boating and sailing hashtags should include the word "sailing" in their title, as this will help people find your posts.
If you're trying to reach new audiences with your Instagram posts, you should use hashtag pages. These pages will show you other content associated with a specific hashtag. The most popular posts with a particular hashtag will be displayed in the Recent section. Using hashtag pages will help you reach new audiences and get more likes and comments. However, it's important to remember that hashtags can be overused. It's essential to choose relevant hashtags, and use a few of them per post.
Adding a Lead Generation Link to Your Bio
The primary gold mine for lead generation on Instagram is the link in your bio. This link should be a clear call to action to your landing page where you can capture the lead's contact information. For example, if you are running a campaign on Instagram to get a free product, you should create a landing page with a form that captures the lead's information. In addition, you should also create content that will appear in your followers' feed.
Once you've added your link to your bio, you should also add a niche statement. This statement should describe exactly who you help, how you help them, and what results they can expect. Lastly, you should include a call to action directing the visitor to your lead magnet landing page. The link should be easy to find. You can also add a website link. In addition to a lead magnet landing page, you can also put a link to your website on your Instagram bio.
How to Get the Most Out of Instagram
To get the most from Instagram for brands, it's imperative to stay up-to-date on new features and trends. By tracking and measuring audience engagement, brands can improve their campaigns and create effective content. This guide will show you some of the best practices for brand accounts. Follow the steps below to see more success stories from other brands. Follow the steps above to increase your account's reach and grow your audience.
– Use hashtags. When you post on Instagram, make sure that your hashtags are relevant to your business. Many brands make the mistake of using too many hashtags without researching them. But the more relevant hashtags your brand uses, the more likely you are to get more engagement and follower engagement. Once you've found the right hashtags for your brand, you'll be on your way to making the most of Instagram.