Education
Disadvantages of Using Library for Academic Research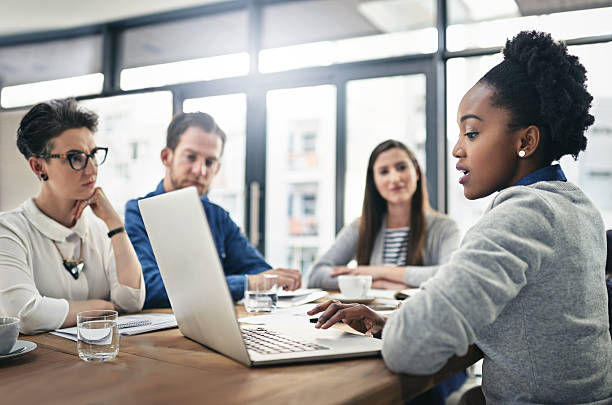 Introduction:
As a student, you must find the right place to do your academic research. Research has become very advanced with the advent of technology and the internet. Therefore, finding the right method and environment for your research is crucial to remaining productive and focused. Because of this reason, students now prefer to do their academic research online rather than from home instead of going out to use the university library. However, some students still prefer to use traditional research methods by using the university library. This can disadvantage them over other students who use online research methods as they are faster, more productive, and convenient.
Disadvantages of Using University Library
Here are some disadvantages of using a university library for academic research so that you can decide whether using a library is suitable for you or not.
Going through Hard copies is inconvenient:
Students are now more interested in using online research and pdf books rather than hard copies. It takes more than using a university library to collect quality information for academic research. Now, almost all university students have internet access, whether at home or elsewhere. There can do any research at any time through their mobile devices to get the information from the required books. They now don't have to lug all the heavy books around or be bound to the library chair to perform proper academic research.
You can also get more updated information online than through print resources. This makes the library a less convenient resource for research now, as online resources are the best way to get up-to-date and quality information. You can also get information in various formats like audio, videos, pictures, or online resources. These things may not be available at your university library.
Issue of time and access:
Time is a huge obstacle to using the library for research. Students must get to the library during specific library hours to use it. This may not be convenient for some students. To get useful information for their academic research, they have to stay for a longer period in the library. Sometimes, some books or resources might not be available for the checkouts. This forces students to stay at the library to study them. Some books are unavailable because other students might have already checked them out.
Sometimes libraries are not available 24/7. If you are a student who likes to study late or very early, there is a chance that the university will not be open during your preferred hours. You have to work according to the schedule of the library. Therefore, it is always recommended to prefer online research or else hire a Ph.D. dissertation writing service.
Library Anxiety:
According to studies, 80% of the students feel anxious during their initial experiences at the library. They explained that at the initial level of their interaction with the university, they were very confused, anxious, and fearful. They were overwhelmed by the workload, and libraries environment intimidated them. Librarians at the university have also witnessed several cases related to library anxiety. Even students who have been studying for several years on the campus also face such emotions.
Many students have been found wandering clueless in the university library without knowing where they can get relevant assistance or materials. Because of these reasons, students start looking for other options to do their academic research as they cannot find an effective and logical approach in the university library. This hampers the efficient use of university libraries in college. Many times, library anxiety leads to procrastination. Students procrastinate in seeking the services from the library for their research despite having so many important academic resources in the library. It is a very legitimate and common phenomenon that happens in universities.
Difficulty in finding the right resources:
In libraries, students find it very hard to find the right books or resources for their academic research. This could waste a lot of their time, which could be used for productive purposes for their research projects. Sometimes, they may need help from a librarian in finding relevant articles, books, or other resources for their research project. Despite the help, there is a huge chance they could end up studying the wring material in the library. It is because finding topic overviews or simple explanations is very hard to find in a library. It is important to know that, with the wrong books, you could waste a lot of your time and also become very lazy. So, students now prefer to use online resources as they are fast and give you the right resources you need for your research.
Library sometimes can get very crowded:
To do effective academic research, you must have a comfortable space. Sometimes, you lose your focus even with a little noise. Undoubtedly, the library is a very quiet place to study but sometimes can get very crowded. In a university library, many students may want to study at some peak hours of the day. It can become very hard to do proper research during those peak hours. Finding tables where you can sit and study will not be easy.
No snacks Allowed:
Some people like to eat a little snack during studying. However, food is not allowed in many university libraries.
Transportation:
You require transportation to go to the local library to read. Transportation takes a lot of money and time. If you are a student with so many responsibilities, spending time and money to get to the library can be very difficult.
Conclusion:
Choosing the right method of doing academic research is essential. It seems like the library has now become an old method for research as online methods can provide updated material and resources more easily. You can do your research anywhere at any time with the help of the internet. You have to follow a proper schedule and some other library rules for using the library, which could hamper your productivity. So this is up to you as a student which place is better for you to do your academic research.