Education
CBSE Training Portal Log in, Registration and More Details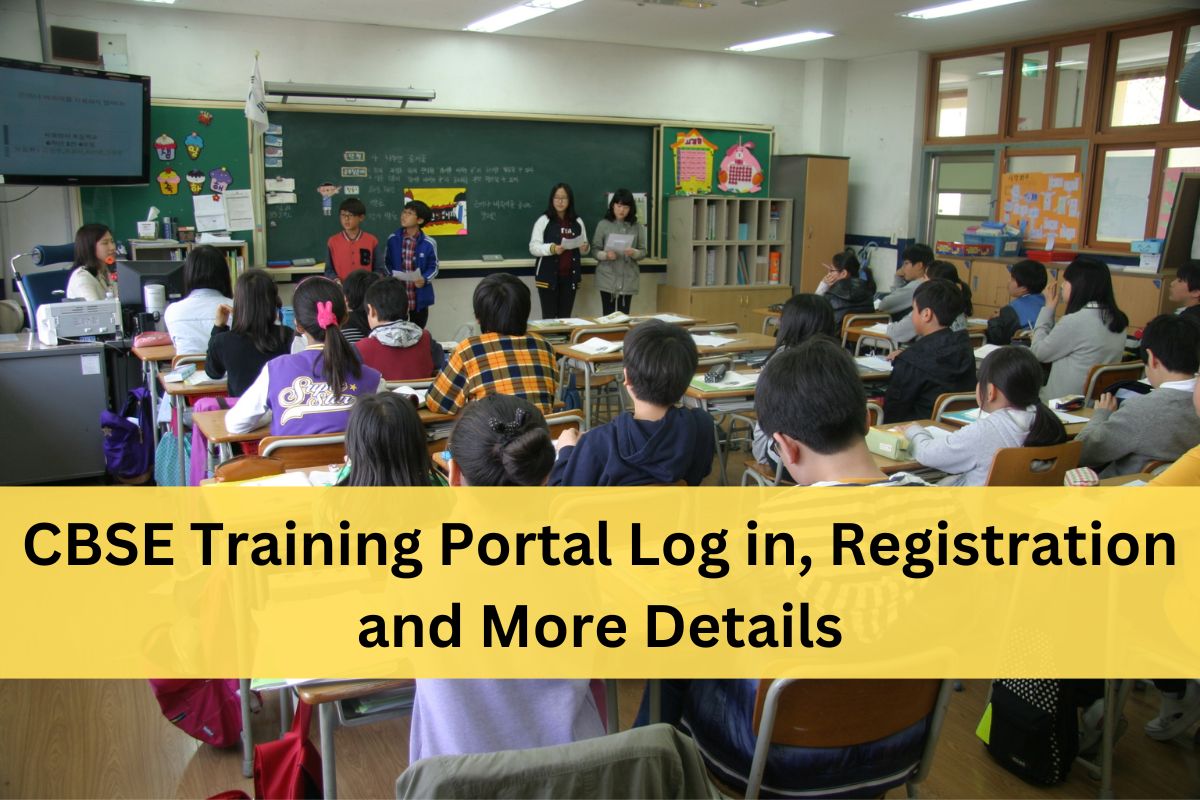 Education is very important for every nation to make its future successful and shining. Every country works really hard to provide its citizens with the best piece of knowledge. Teachers are the main and important role in making children educated so a school must hire a well educated teacher. If we talk about CBSE training portal then they have started a training program. And it is a must for everyone who wants to teach in that school. So today we will put light on this topic. For more knowledge continue reading.
CBSE training portal:
Everything is digital today and you can find almost everything online. So the education system has made an online portal where teachers are provided with free training by experts to groom their teaching abilities. Teachers can easily register themselves on that portal.
CBSE experts:
 It's a huge step by the CBSE board that they are offering free training for teachers. The whole training consists of 50 hours. Now in these 50 hours 25 hours training is given by experts of CBSE and rest are given by some experts of other schools which means teachers can get awareness about various methods of teaching.
Registration for CBSE teachers training
The central board of secondary education has taken one step forward to teach or improve teaching skills of teachers. They can learn a lot through this training. I will share details about how you can register yourself on this platform.
In the first step you have to visit the CBSE official page.

Once you visit it you will see an option to register an account you have to select that option.

A new page would be opened  in front of you. On this page you have to select the date, time and areas in which you want to get training. Then click the register button.

Following things would be shown after clicking the registration. 
1- login for existing participants
2- new registration 
3- login for schools that are affiliated with CBSE.
If you are going to  get training for the first time then you have to choose new registration for individual participants.

In the next step you have to fill in the details on the registration page.

Your account has been registered.
CBSE training portal login:
You can easily login to your account if you have already registered yourself on CBSE portal training. Now you have to follow the given steps to successfully log in.
Open the official page of CBSE.

On the center you will see an option of login. Click it.

Enter your email and password. You will be taken to the training page.
CBSE training certificate:
Once teachers who have done 50 hours of training will get a CBSE training certificate. You can download it through the online portal. But let me make it clear that your attendance should be 100% if you want  to get that certificate. You can follow the given steps to get your e-certificates.
Visit the official page of CBSE.

Then login to your account by putting your email and password.

Now you have to choose the area in which you have gotten training. After selecting it an option of download certificate will be shown. Click it and your certificate will be downloaded.
CBPS for teachers:
Inclusion and exclusion strategies
It is a program designed to look at the needs of disabled children. It is designed to highlight their issues and provide them the help that they need.
Classroom management 
These sessions include training of teachers to interact with students. All managerial tricks and techniques are taught to them. It usually enhances their teaching style.
 Gender sensitivity 
It is usually involved in teaching the teacher to be gender responsive. In these sessions gender sensitive Pedagogy, creating gender sensitive environments and using gender sensitive materials are used to guide teachers.
Closing remarks:
CBSE training portal is a very healthy step to teach teachers with new and informative trends of today's world. Every board must start such innovative training to make their students shine in future. I hope this article helps you.
Read also: Easy ways to log in MySCAD