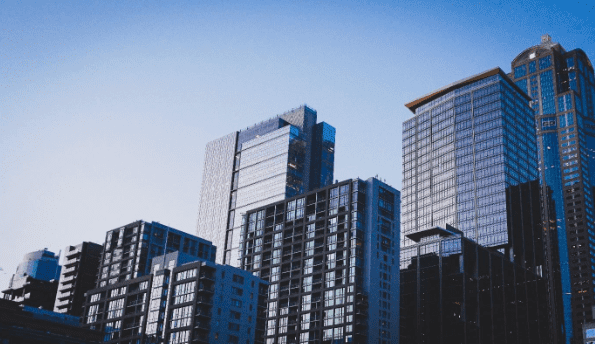 The real estate industry is not for the faint of heart. Nevertheless, Tevfik Arif, a successful real estate investor and entrepreneur, believes that starting a real estate business is manageable.
In this article, Tevfik Arif will share his experience, insights, and tips for starting a successful real estate business.
How Tevfik Arif Built his Real Estate Empire "Bayrock Group"
Tevfik Arif was born in May 1953 in Cambul in Kazakh Soviet Socialist Republic. He rose to prominence in the business world as a real estate developer and investor.
In 2001, he founded Bayrock Group, a luxury real estate development company. Initially, the group handled small to medium-sized projects. For instance, the firm renovated Loehmann's Seaport Plaza in Brooklyn's Sheepshead neighborhood.
Bayrock Group became increasingly ambitious after completing multiple projects of that caliber.
Tevfik Arif also relocated Bayrock Group's headquarters alongside developing the company's business strategy.
In New York City, the new address was on the 24th floor of the Trump Tower. That building is one of the most notable and prominent in the world.
Arif has enjoyed a successful career and is a major player in real estate investment. Despite his many accomplishments, Arif remains humble and cherishes his family. 
Tips from Tevfik Arif on How to Start a Real Estate Business
Before launching a business in any industry, entrepreneurs should conduct countless hours of research and craft a detailed business plan. 
Start your real estate business by following these tips:
Set Goals
Before you begin, evaluate, and prioritize your plans. To start and build a successful real estate investing business, you must consider your personal, professional, and financial goals. 
This process is of utmost importance. Goals not only help investors stay focused, but they also help them act on their plans.
One framework Tevfik Arif finds particularly helpful is SMART goals. This stands for specific, measurable, attainable, relevant, and time bound.
Research
An effective business plan begins with identifying a niche, market area, and potential competitors. Several exit strategies are available for real estate businesses, though some are more suitable for beginners. 
"Closing better deals requires a good understanding of the market," says Tevfik Arif. "Had I known this earlier, I would not have made random investments that resulted in losses. 
Then I would have recovered much faster. With proper market research, one can make informed decisions and close better deals."
Investigate median home values, rental prices, and neighborhood amenities outside your current area. It can help conduct online research, attend networking events, or even work with a mentor during this process. 
Calculate costs
It is possible to get involved in real estate with no money down. However, that doesn't mean you should ignore your current financial situation. 
Chances are, when you approach a lender, they will want information on your economic history. It is essential to look before you ever come up with questions. 
Get a copy of your credit report and review your existing accounts and investments. Real estate investing is accessible to everyone, regardless of their financial standing.
There is no need to settle on one "method" right now, but you should be familiar with a few. That way, when it's time to get your business up and running, you know exactly where to go.
Business plan
As a document, a business plan describes a company's objectives and how it plans to achieve them. From a marketing, financial, and operational standpoint, a business plan outlines a company's future. 
Real estate businesses use business plans to attract investment before establishing a track record. Furthermore, a business plan can keep a company's executive team on target for meeting established goals.
Choose a business structure 
Having a solid business structure is essential if you want your real estate business to succeed. You should consider checking out LLCs. 
Limited liability companies (LLCs) protect investors from business costs interfering with their finances. As a result of the designation, investors can purchase and own real estate without personal liability. 
As soon as you form your LLC, some other permits may be required before you can begin operations. Once you confirm what these are with your state, you'll be well on your way, explains Tevfik Arif.
Plan the marketing
A successful marketing strategy is a prerequisite for a successful real estate business. 
How do you differentiate yourself from the competition? By answering this question, you can establish a brand for your business and subsequent marketing campaigns. 
You can also establish a logo, core values, and mission statement. These components will help inform how you reach out to potential customers. Then you can serve as a jumping-off point for your marketing materials.
Build a website
In today's digital age, having a good web presence is critical, says Tevfik Arif. In the real estate industry, this is especially true. 
Before contacting an agent, most homebuyers begin their search online. Your chances of getting new clients will increase if you have a solid website. 
Lastly, you can help drive traffic to your website by publishing relevant, timely, and valuable articles and content.
Stay on top of leads
Tracking and following up on your leads without a plan is terrible. Even though someone may not present you with an immediate opportunity, cultivating relationships may lead to future business. 
With a great customer relationship management system, you can easily keep track of your leads. With this software, you can manage all your marketing campaigns and leads in one place. 
Programs like HubSpot, AgileCRM, and Apptivo are great places to start your research. Look for free trials or pricing plans based on the number of leads you work with.
Becoming a realtor to start your business is unnecessary, but it can provide excellent opportunities to find new clients. 
Network
When starting a real estate investment business, no one is an island. On the contrary, many leads and deals in real estate will come directly from your network. Whether your network consists of clients, colleagues, mentors, or competitors, invest ample time in cultivating these key relationships.
Lastly – Does Tevfik Arif still consider the real estate business profitable?
There is no doubt that the real estate market has suffered in recent years, no doubt. Is real estate still a profitable investment? 
Many people are asking that question these days. The answer to this question depends on a variety of factors. 
Overall, having a career in real estate can earn you a substantial income. That's especially true if you are an expert on a particular market or niche.
Despite the recent economic downturn, real estate always appreciates over time. And, if you're smart about it, investing in real estate can be a great way to diversify your portfolio. 
Hence, if you're considering getting into the business, now is as good a time as any.